NCAA
> 2021
Pool Standings
|
Games Played
|
Player Picks (All Games)
|
Players
|
Rules & Scoring
|
Payment Info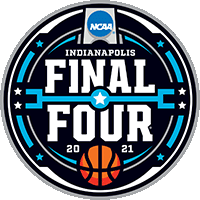 Welcome to Hottest NCAA Tournament Bracket on the Web!!!
Entry into the 2022 Pool has not yet begun...
If you would like to be notified when the 2022 Pool is ready, Please enter your Email Address below
List of 2021 Players (Who submitted their picks before the deadline)
2004 Pool
2005 Pool
2006 Pool
2007 Pool
2008 Pool
2009 Pool
2010 Pool
2011 Pool
2012 Pool
2013 Pool
2014 Pool
2015 Pool
2016 Pool
2017 Pool
2018 Pool
2019 Pool
2020 Pool
2020 Pool

If you have any problems with the site, just email me at

and I will email you back ASAP.
Thanks for Playing.